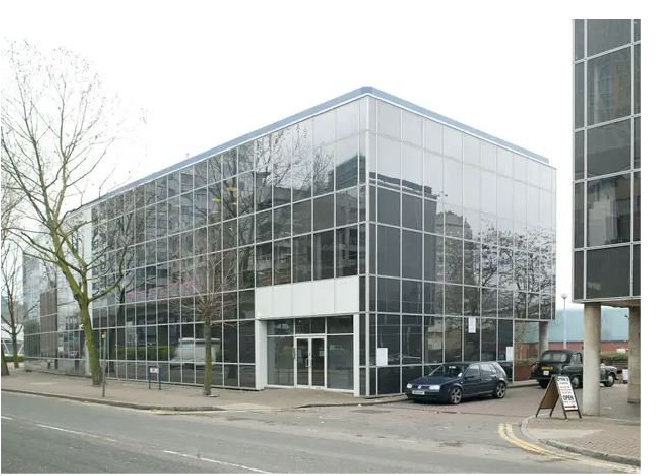 The site is located at 56-58 Marsh Wall in South Quay in the London Borough of Tower Hamlets. Its area is approximately 0.217HA and currently it is a three-storey office building with car parking. The site is inaccessible to the public and lacks any form of public realm design. To the north of the site is Marsh Wall, to the south is Byng Street and to the east is Mastmaker Road. The neighbouring building, 54 Marsh Wall, has planning permission for a residential development of up to 41 storeys. The former building is currently being demolished. 
The local area has a proud history of ship building and industry and was once home to one of the busiest shipping docks in the world. The decline of London's industry-based economy and subsequent move to a service-led economy has led to the emergence of a number of high-rise office buildings forming one of the world's major financial centres.
Below we can see a number of new developments that surround the site which have either been recently completed, are under construction or have acquired planning permission, these include:
The map below shows how each development is progressing - the sites marked in blue have been completed, sites marked in yellow are currently under construction and sites marked in pink have acquired planning permission. Our site is marked in red.


The proposals presented on this website will compliment the already emerging redevelopment of the local area. We believe that this development will enhance the the local area. You can read more about some of the opportunities that the proposals will bring on the following page.
The site has excellent local transport links. The South Quay DLR Station is less than a five-minute walk east of the site. To the north is Heron Quays DLR Station and Canary Wharf Underground Station. A number of key roads surround the site including the A1206 and A1261 which connect to the M25. The excellent transport links all connect the site with London, and the surrounding areas.
The site is well connected to Canary Wharf, North Greenwich O2, Excel Exhibition Centre and London City Airport. The site is close to Mudchute Park and Farm as well as Greenwich Park to the south of the River Thames.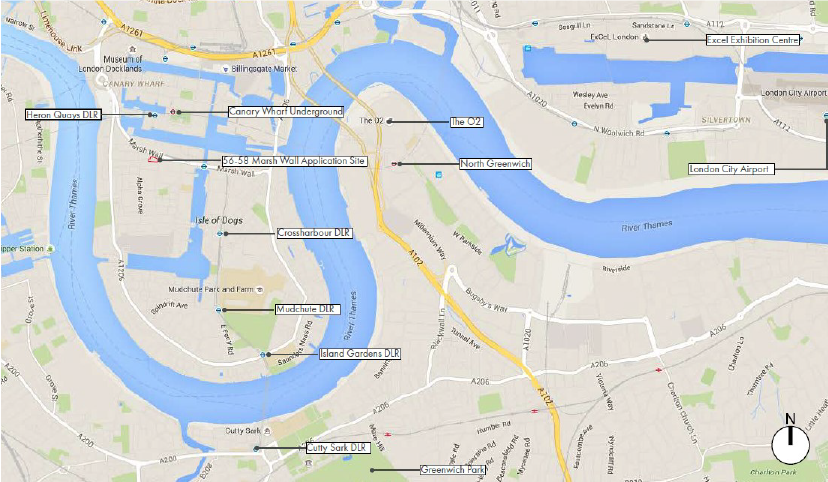 Click the image to view it in a larger format.